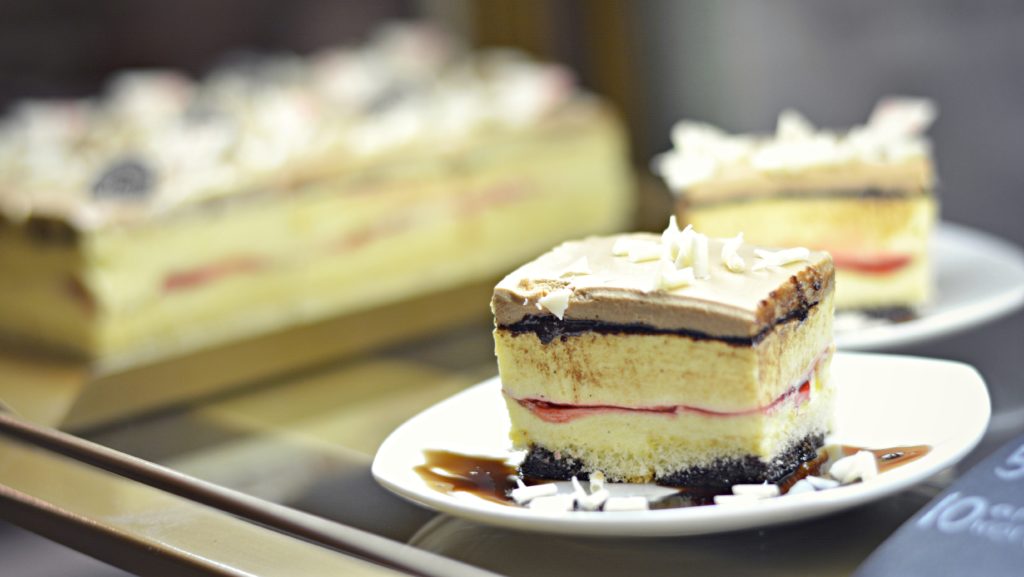 Gusto d'Italia is your one-stop shop for sweet treats. Place to get yourself a daily dose of happiness. Created in 2015 a patisserie and gelateria, Gusto d'Italia serves authentic Italian gelato and a range of specialty pastries, and cakes made to order for all your occasions like: birthdays, communions and weddings.
 The menu also includes freshly prepared pancakes, waffles and crepes, with dairy and gluten free options, as well as sundaes, milkshakes and smoothies. Do not forget about your hot dose of caffeine. In Gusto d'Italia we brew fresh grinded Segafredo coffee beans.
There are a whopping 20 colourful flavours of gelato including vegan, GF and 100% Bio-organic flavours.
We are truly artisan and handmade ice-cream and bakery parlour, all the offerings at Gusto d'Italia are made in house from original recipes, using traditional methods. Furthermore, ingredients like milk, cream, and fruits are delivered daily from local suppliers.
Gusto d'Italia also makes cakes for any occasion – as well as specialty gelato cakes. Whether it is for a birthday, a wedding, or a communion, you can order a cake made to your specifications from the website, or in store.
Gusto d'Italia is the ideal spot for anyone looking to satisfy their sweet tooth in style.